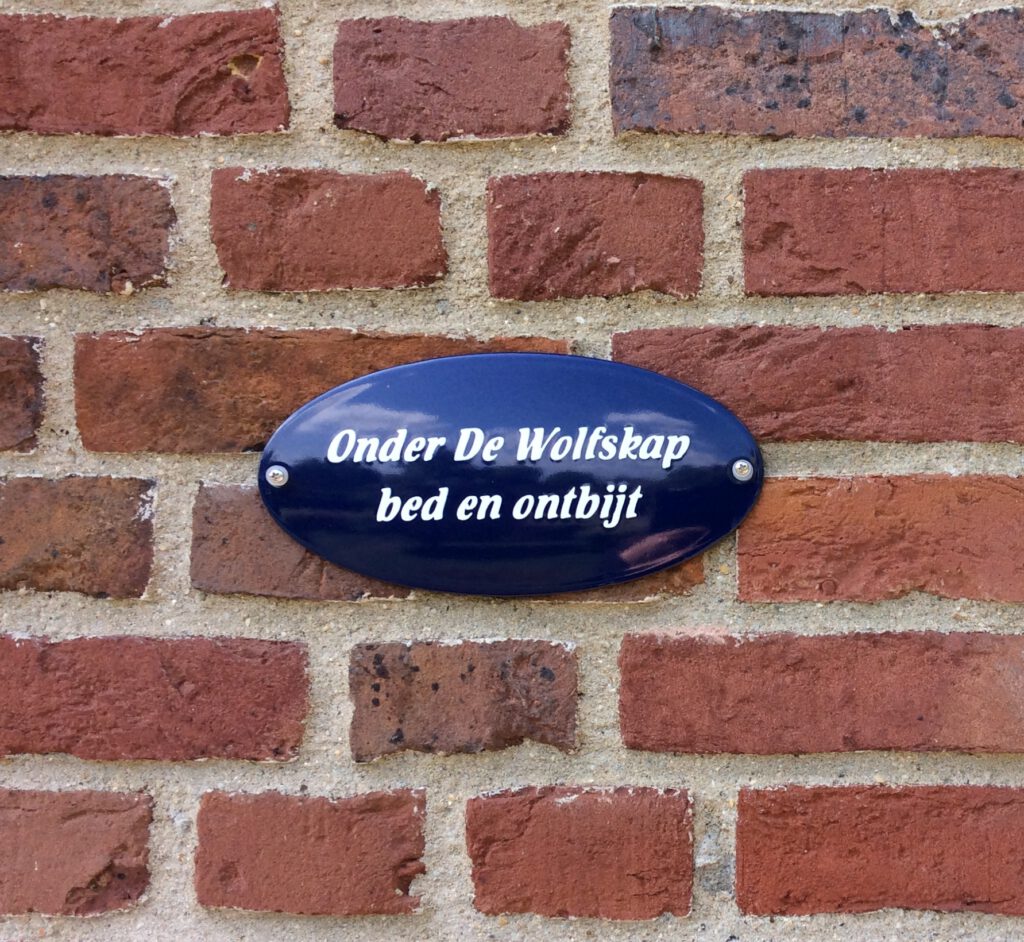 'Onder De Wolfskap' bed and breakfast is easily accessible and you can park your car on site. Through a seperate front door you'll enter the spacious communal sitting room where you can enjoy the well taken care of breakfast at the tables in the morning and where you can also stay at other times of the day if you want to relax. All rooms are non-smoking.
The stairs lead you up to the 'Voorkamer' (Front room) or the 'Achterkamer' (Back room) with the shared bathroom with shower, sink and toilet. Both rooms also have a washbasin with mirror.
Check-in is between 16.00 and 22.00. On our booking page you'll be able to select at what time you'll be arriving. Every morning breakfast will be served until 10:30.


The 'Voorkamer' is a twin room with two single beds (90×200); the 'Back room' has a king-size bed (180×200) for two people.
Our B&B is therefore not only suitable for couples, but also, for example, for families with teens.
Both rooms have beds with excellent mattresses, the use of wifi is free, and there is a TV. Bed linen and towels are included in our fee.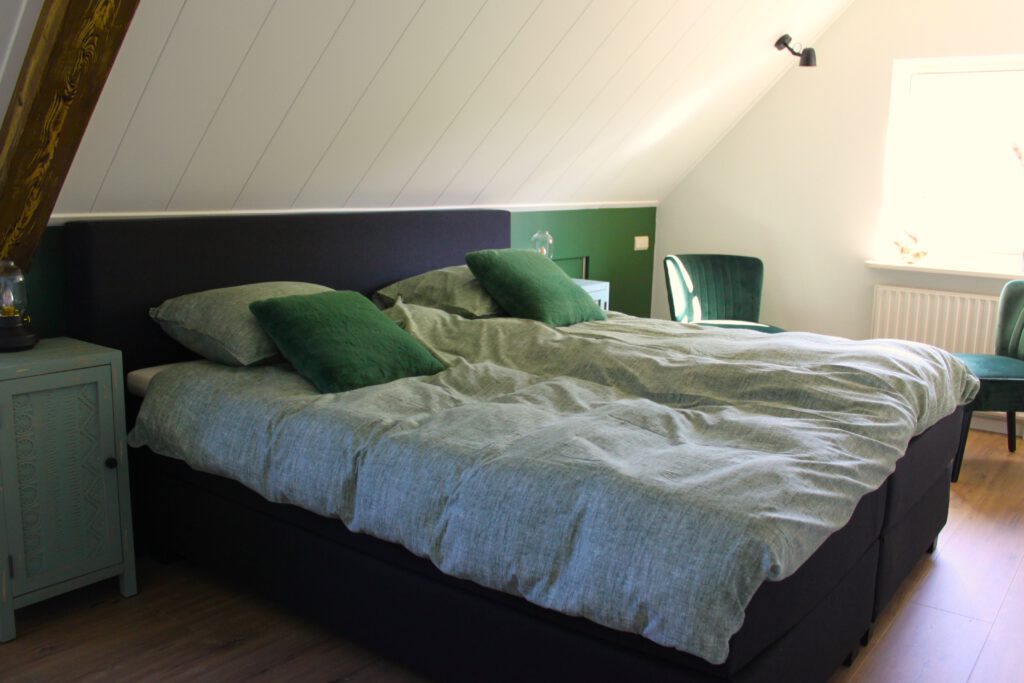 The Achterkamer
The 'Achterkamer' will surprise you: a beautiful room in natural shades of green and brown that immediately give you that 'forest feeling' upon entering. This spacious room for two people with wood-look floor has a king-size bed (180×200). The flat screen TV ensures relaxation, but you can also sit in the green seats and read or make plans for your next day.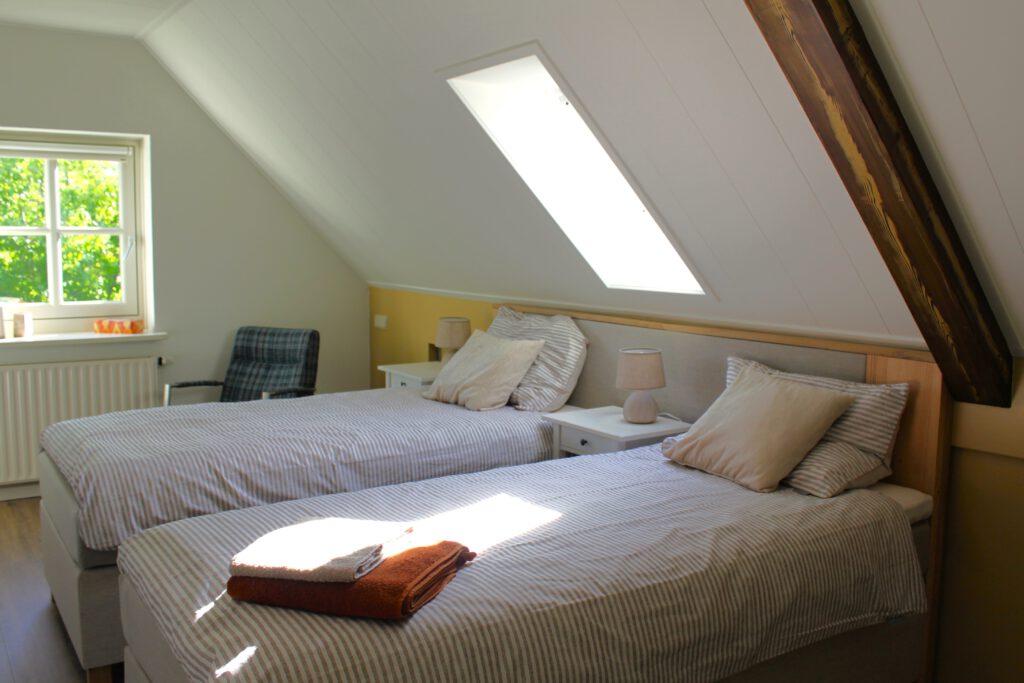 The Voorkamer
The 'Voorkamer' is een beautiful twinroom with two single beds (90×200). This bright room in shades of beige and yellow immediately transports you to the peaceful, rural atmosphere of sand and dunes. Watch your favorite program on the flat screen TV or relax in the comfortable seat in this trendy room with wood-look floor. It is nice to wake up in this sunny and spacious front room.