'Onder De Wolfskap' bed and breakfast is located at the edge of the village Haaren, also known as "Brabant's Garden". Haaren is surrounded by a large amount of forests- and naturereserves, like the Nemelaer estate, the "Kampina", and Oisterwijk's forests and swamps. Here you can cycle, mountainbike, skate, walk, and horse ride to your heart's content.
'Onder De Wolfskap' is a B&B with two rooms for two persons each, in a seperate, closed off part of our beautiful farmhouse. It's location isn't only unique in terms of nature; a great amount of Brabant's towns and cities can be found within 20 km from our B&B. Oisterwijk, Den Bosch, Tilburg, and Oirschot are easily accessible and offer plenty of art, culture, surprising shopping centres, cosy terraces, and great places to have a bite.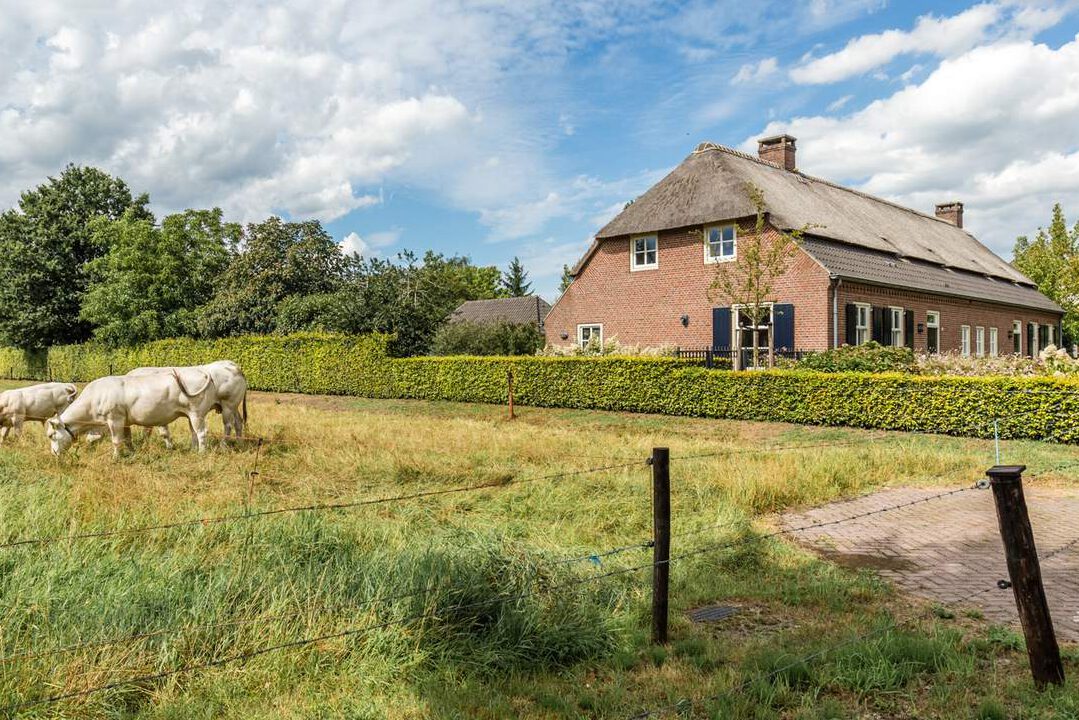 Come… and see why we wanted to start our B&B here. Our farmhouse has, as used to be common in countryside houses, a roof with beveled edges on the short side, a so-called "hipped roof" (or "wolfskap" in Dutch), which would make a house more wind resistant. This is why we would like to welcome you to 'Onder De Wolfskap' !
– Marieke en John Spijkers